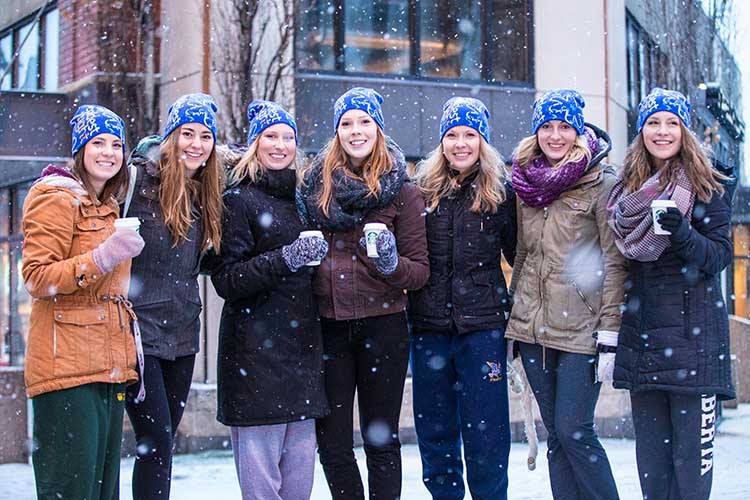 WHEN: February 23, 2019 Time: 4:00 pm – 9:00 pm
---
WHERE: St. Matthew's Lutheran Church Spruce Grove
101 McLeod Ave,
Spruce Grove, AB T7X 2H8
Canada
---
CONTACT: Sheri Ratsoy – Phone: 780-962-4565 Email
---
The Coldest Night of the Year is a super-fun, family-friendly walking fundraiser that raises money for the hungry, homeless and hurting in 100+ communities across Canada. The money raised for the Spruce Grove walk will go directly to Parkland Food Bank to help keep nutritional food accessible to families in the Tri Region.
The WALK is held on Saturday, February 23th, 2019, and provides each participant the opportunity to:
walk 2, 5, or 10km
fundraise much needed money for a local, hard-serving charity.
feel a hint of the challenge faced by those experiencing homelessness – particularly during the winter

We are hoping that you will participate in our Coldest Night of the Year walk-a-thon in at least one of four ways.
1. Enter a team of friends and family members and try and collect a few donations for Parkland Food Bank. We are looking to have 40 teams register.
2. Join a team already registered in the walk and collect a few donations for the food bank. Parkland Food Bank has a team that is available for individuals who want to participate.
3. Find a team or a walker that is registered for the event and consider donating $25 to encourage them as they prepare to walk Feb. 23 no matter what the weather brings. Thank you for you continued support of Parkland Food Bank!!! Help us spread the word on our walk-a-thon as we come to the last couple of days!
4.  Volunteer for the event. We are looking for a variety of volunteers from walker registration to keeping everyone one the right path on the walking route.
To register, donate or sign up to volunteer please follow our link:
https://canada.cnoy.org/location/sprucegrove