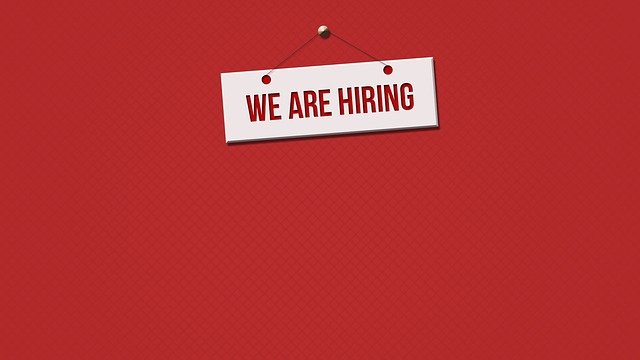 Volunteer & HR Coordinator
The purpose of Parkland Food Bank is to address food insecurity among residents of Spruce Grove, Stony Plain and Parkland County by providing weekly access to healthy food, to individuals and families in short term, long term, and emergency situations.
Do you have a passion to make a difference in the community?
Are you passionate about working with diverse individuals?
Purpose
Volunteers are the lifeblood of Parkland Food Bank operations. We simply could not provide the services we do without the members of our community stepping up to give their time and talents week after week. In 2021 we had 220 individuals volunteer with us, providing 18,758 hours of assistance.
Parkland Food Bank is looking for a versatile individual that has the experience of Human Resource management but wants a challenging career working from the standpoint of people first. We have an incredibly diverse workforce, and our Volunteer/HR Coordinator must be able to motivate and encourage unpaid and paid staff alike.
How to apply:
Both cover letter and resume is required by interested candidates and is to be emailed to sheri@parklandfoodbank.org . Competition will remain open until successful candidate is found.
Job Type: 35 Hours/week
Salary range based on experience: $45,500 – $ 54,600.00/annually
COVID-19 considerations:
Parkland Food Bank Society requires all employees and volunteers to be fully vaccinated.
Principal Duties and Responsibilities:
We are currently seeking a Volunteer/HR Coordinator to join our team. This is a full-time position based out of Spruce Grove, Alberta. The successful candidate will be responsible for:
Volunteer Management
Attracting and retaining volunteers and staff whose values and philosophy are aligned with those of the PFB
Increasing volunteers' understanding about PFB' mission and goals
Determine organizational needs that volunteers could fill
Develop public awareness of our volunteer program
Develop and update volunteer management materials such as volunteer screening practices, orientation, and training manual
Recruit, interview, select and evaluate volunteers
Provide orientation and training for volunteers
Supervise volunteers or provide support for the other staff who supervise volunteers
Develop targeted volunteer recognition programs and activities
Maintaining daily schedule for volunteers
Update and maintain the volunteer database
Evaluate volunteer attraction and retention programs
Assist Executive Director with volunteer management for major food bank fundraising events
Human Resources (Paid Staff)
Advertise vacant positions
Screen applicants
Administer onboarding and offboarding practices
Develop, implement, and evaluate health, safety, and wellness policies, programs, and procedures (for example, attendance policies, duty to accommodate procedures, or programs to educate employees about violence and harassment)
Ensure compliance through training, monitoring, and reporting
Ensure compliance with employment, human rights, safety, and other relevant legislation
Provide advice about employee and labour relations issues
Tracking staff hours and payroll
Qualifications:
A successful Volunteer Coordinator will possess the following specialized skills, knowledge, and characteristics:
A demonstrated commitment to volunteerism
Strong interpersonal skills
Initiative- capable of identifying priorities and adjust to deadlines and demands
An outgoing, energetic, and optimistic manner; servant heart/ service focus
Excellent communication skills
The ability to balance the needs of the organization with the needs and interests of the volunteers
Problem solving and decision-making skills
Patience and tact in dealing with others
The ability to multitask
The ability to work independently and as part of a team
They should enjoy helping others, compiling information, and maintaining contact with other agencies, and developing innovative approaches to resolve challenges.
Educational Requirements
Diploma or Certificate in Human Resources, Business, Volunteer Management or related social science.
3+ years Human Resource Experience.
Volunteer/HR Coordinator needs very strong computer skills (PFB works in a Microsoft (PC) environment using Outlook, Word, Excel, PowerPoint and Publisher along with Volgistics Volunteer Management Program) together with the following management skills:
Interviewing skills
Training, coaching, team building and leadership skills
Planning and administrative skills
Conflict resolution skills
Days and Hours
35 Hours/Week
Some of the work may be done from home with the expectation that volunteer interviewing and training would fall around the food bank open hours.
This position requires some evening emailing with last minute volunteer schedule changes.