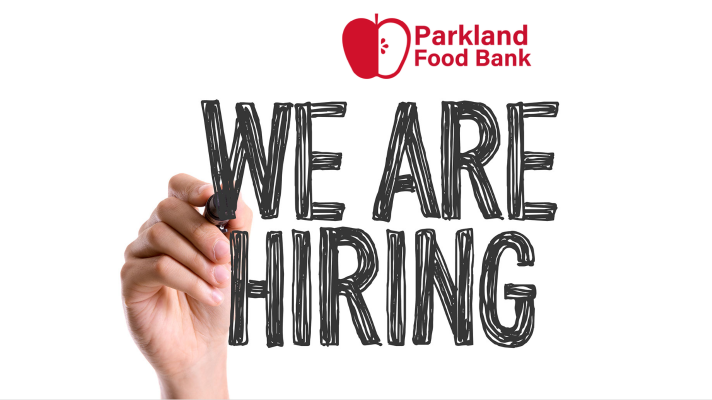 Job Description
Client Services Supervisor
Department
Client Services
Reports To
Executive Director
At Parkland Food Bank (PFB), our purpose is to make healthy food accessible to residents of Spruce Grove, Stony Plain and Parkland County. PFB is currently the fifth largest food bank in Alberta and is preparing for continued growth in both client usage and facility over the next three years.
Our focus is centered around the principle of being attentive to the needs of clients and adjusting our processes and approaches with them in mind. PFB depends heavily on local community support in meeting the needs of our clients. As such we look to engage our community through supporting, engaging, and creating rewarding volunteer opportunities.
With the support of our volunteer workforce, PFB Client Services is responsible for managing an average of 4000 phone calls and 900 client visits a month.
Job Duties
Client Services Supervisor will partner with our Client Services Coordinator to oversee all Call Center and Client Care activities including training and supporting Client Services volunteers.
Primary duties:
Register new clients and complete yearly profile reviews for existing clients.
Refer clients to other community resources as needed.
Book client appointments over the phone or from Easy Appointment online booking.
Print daily orders and make sure they are ready for volunteers.
Print daily client schedules for Warehouse Supervisor and Volunteers.
File all client order forms.
Training and supervising volunteers (when available to do the above activities).
Train and oversee Client Care volunteers in welcoming clients, as well as our client shopping area.
Any other duties as required.
Qualifications
Ability to manage, coach, and provide training.
Strong collaborator.
Can demonstrate strong phone skills in a challenging environment.
Thorough and pays attention to detail.
Sensitivity and understanding.
Patience and the ability to remain calm in stressful situations.
Excellent verbal and written communication skills.
Ability to prioritize duties and effectively navigate a fast-moving environment
Answering a high volume of calls professionally and efficiently.
Ensuring the privacy of clients and dealing with sensitive data appropriately.
Education and Experience
To be successful in the role, you will have at least 2-3 years of work experience in jobs with a focus on customer service.
Working in an inbound call center environment will be considered an asset.
You must have a high school diploma.
Post-secondary diploma will be an asset.
Working Conditions
This position will be a mixture of sitting at a desk and standing.
This is a Part-Time position averaging 22-30 hours/week but can expect to be working 30 hours per week until September. Shifts during the day will fall on Mondays, Tuesdays, Thursdays, Fridays and Saturdays and include a Wednesday evening shift until 9:00pm.
Hourly Rate: $22.50
How to Apply
Both cover letter and resume are required by interested candidates through Indeed. Competition will remain open until a successful candidate is found.