NEED FOOD DURING THE COVID-19 PANDEMIC?
New to Parkland Food Bank?
Please call 780-962-4565 so we can register you and book your appointment

Be prepared: when you are registering, we will ask some personal questions like income and basic expenses, including rent, mortgage, utilities, childcare, and we will need 1 ID number for each household member (such as:  drivers license, AB Health, Birth Certificate, etc.)
Once you have called and been approved for a food hamper, we will book you a specific time to pick-up your hamper.
Hampers are provided once a month by appointment only.
Please be in the parking lot before your appointment time.
You will then be allowed in the reception area for your appointment.
If you are late for your appointment time, you may forfeit your hamper.
If you miss 3 appointment times without notifying the food bank, you may lose all access to the food bank.
If you do not have transportation to the food bank, we may be able to book delivery through our partner agencies, but need a minimum 4 days notice.
To provide proper social distancing, we are only allowing those with appointments into the food bank building (1 person per household), at your designated appointment time
If you arrive without an appointment, you will be asked to call the hamper request line/book online and return at your designated time slot. We understand this is not ideal but we are focusing on trying to meet the demand in an unprecedented scenario. We can do this together!
Booking Calendar
Please answer the following questions to:
Book your Monthly Appointment
Register for Kinette/Kinsmen Christmas Gift Hamper.
If you cannot answer yes to all the following questions, please call 780-962-4565 and we will be happy to assist you!
---
NEW!
Available time slots have a white box with red numbers.
Application for Gift Portion of Christmas Hamper Application is below this calendar.
To receive Food Assistance for Christmas, just book in for your usual Monthly Hamper for December, and it will be upsized for your holiday meal shopping.
Christmas 2020 Gift Registration
Due to the COVID-19 pandemic and restrictions, there will be major changes to the Christmas Hamper program this year:
Christmas Food Hamper
The Parkland Food Bank will be administering the distribution of the food portion of the Christmas Hampers, in the form of an 'upsized' December hamper for all clients.
Christmas Gift Hamper
The gift portion of the Christmas Hamper program will be run completely separate from the food.  The Spruce Grove Kinettes and Stony Plain Kinsmen will distribute gifts and gift cards for children 17 and under.
Both Christmas Food Hamper and Christmas Gift Hamper
If you need both food and gifts, please make sure to book for 1 December food hamper appointment at Parkland Food Bank AND fill out the Kinette/Kinsmen Gift registration form as well.
Application Deadline for Gift Hamper 
Applications will be accepted October 2 through Friday, November 21, 2020.
Gift Hamper pick up:
Gift pick up for applicants with children 17 and under: Friday, December 18, 2020 10am-5pm @
* ID is required for hamper pick up by someone residing at the registered dwelling OR by the individual you declared on your application.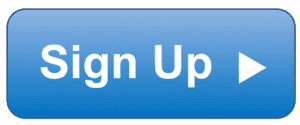 HAMPER REQUEST LINE HOURS
Tuesday 8:30am – 1:30pm
Wednesday 8:30am – 1:30pm
Wednesday 6:20pm – 8:00pm
Friday 8:30am – 4:00pm
Saturday 8:30am – 12:30pm
HAMPER DISTRIBUTION HOURS
BY APPOINTMENT ONLY
Tuesday 9:00am – 12:00pm
Wednesday 9:00am – 12:00pm
Wednesday 6:20pm – 8:00pm
Friday 9:00am – 12:00 pm
Friday 1:00pm – 3:40pm
Saturday 9:00am – 12:00pm
Frequently Asked Questions
What do I do when the request line is busy?
Please be patient as our phones are very busy. If your call is disconnected, please keep trying. The phone lines are the busiest in the morning. You may have to call back or wait on the line.
The food bank only takes hamper request through the Hamper Request Phone Line. We cannot process hamper requests from social media or voicemails on administration lines. Please be patient, we'll get to you as soon as we can!
What happens if I miss my pick-up time?
• It is extremely important that you arrive only at your assigned pick-up time!
• If you arrive earlier than the assigned time you will be asked to wait.
• If you arrive later than the assigned time, you will be asked to reschedule for another time.
• If you arrive without an appointment, you may be asked to exit the line, call the hamper request line and return at your designated time slot. We understand this is not ideal but we are focusing on trying to meet the demand in an unprecedented scenario
Can someone else pick up my hamper?
Absolutely. We just need you to tell us who will be picking up your food.
How often can I get a hamper?
You may receive a hamper once every calendar month.
What's in a hamper?
Hampers consist of a box of pantry items, milk, meat, eggs, produce, frozen goods, bread, pastries, household supplies and personal supplies (as available). If there are babies on your file, we can also include diapers, baby food and formula. Hampers should provide 8 – 10 days worth of food.
Resources
Volunteer transportation
Assistance with Utilities
A minimum of three days notice is required to be matched with a volunteer.
780-960-9669
neighbourlink.parkland@telus.net
Employment Assistance
Workshops for resumes and cover letters, interview skills, job search.
Available computers, fax machines, photocopier for use.
780-960-4861
Westgrove Building, 101, 131 – 1st Ave
Victim Services Society
Crisis Intervention:
Emergency transportation to a shelter
Police liaison
Court Support
780-968-7272
Money Mentors – 1-888-294-0076
Credit Counselling
Debt Management Programs
Money Coaching
Resources
Family and Community Support Services
Counselling services
AISH Application Assistance
Housing Guide
Income Tax Clinic
Home Support Services
Community Kitchen
Spruce Grove        Stony Plain
780-962-7618          780-963-8583
This is to all the awesome, amazing people who give their time and money to the Food Bank. I myself have recently been on medical for the last five months. All I'm entitled to (after paying taxes for the last 34 years) is $625 a month. I try. I fill out paperwork and wait, dot… Read more »
Dear Editor,
Dear Food Bank Staff, Volunteers and Supporters, You have all been a God-send to me this past year in dealing with financial difficulties and hardships. You have made life much easier to manage with all the help, assistance and work you have given me and our communities. It has made a world of difference! Thank… Read more »
Dec. 26, 2016