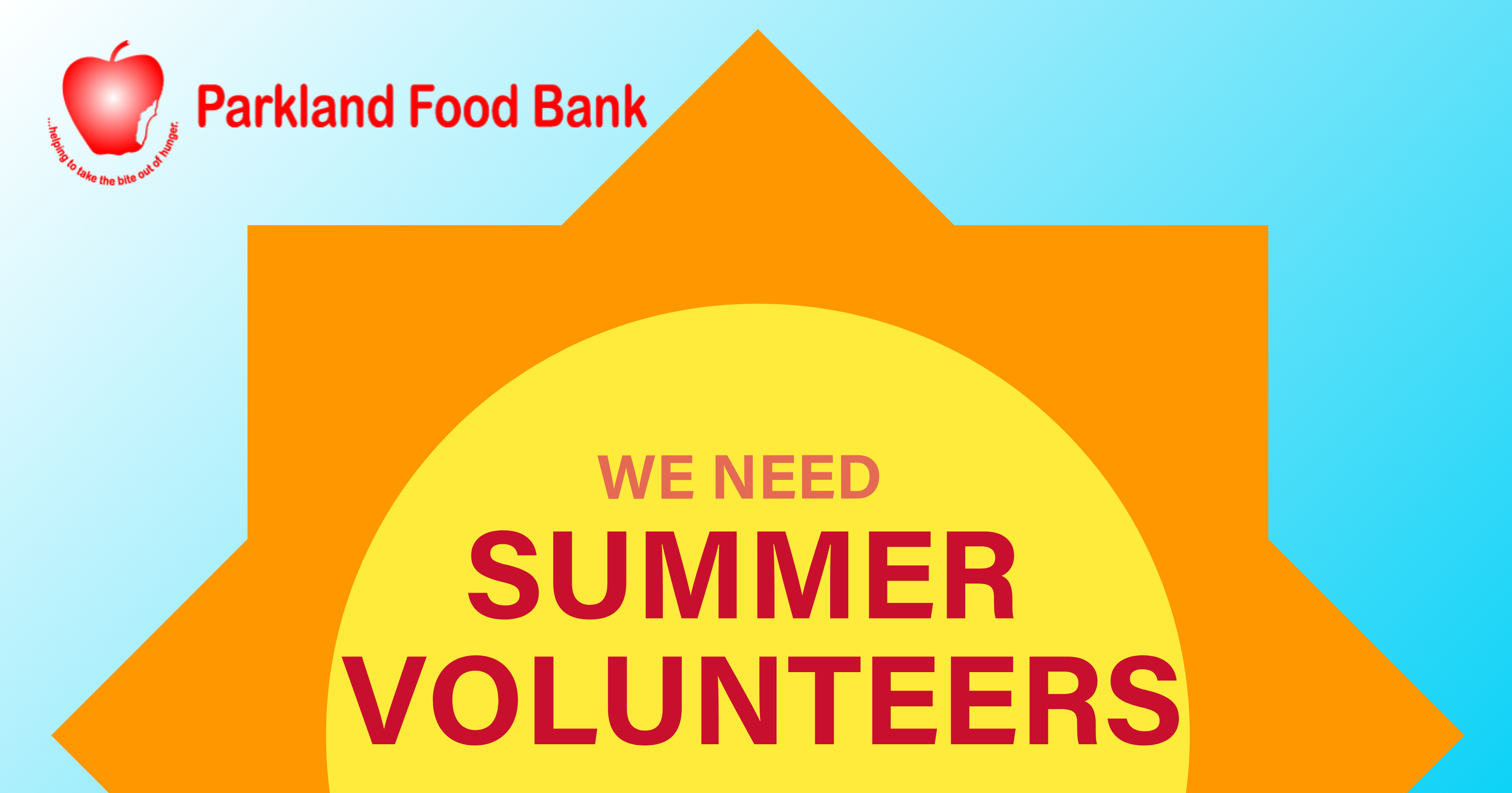 We need summer volunteers!
Are you 16 years old or older?
Do you have 4 hours a week to help with a great cause?
Do you want to build your resume or get some work experience?
Then we can use you! Many of our volunteers like to take time off over the summer and we need a little help to keep operating while they do.
Volunteering for Parkland Food Bank isn't for the weak of heart though. If you like a fast paced, physically active environment; we are the place for you!
Learn more and apply at https://parklandfoodbank.org/get-involved/become-a-volunteer/